Redefining Happiness and Success
How to become happier and achieve higher levels of life satisfaction, and improve your emotional and mental wellbeing.

A new course from Unleashing Potential has us asking:

 

What is the true formula for happiness and success?

 

Claiming that our brains play tricks on us, the course uses findings from positive psychology to demonstrate how some of the things which we think makes us happy, don't actually make us as happy as we think they do. 
Redefining Happiness and Success is a course that examines what actually makes us happy, with a focus on our inner attitudes, relationships and our contribution to society.  The man behind the course and Founder of Unleashing Potential, Jon Buckland, is passionate about creating futures where individuals, businesses and the planet flourish.  His drive towards these goals is as evident now as when he joined our Business Accelerator programme in 2019 (see the case study of his experience here).  Since then Unleashing Potential has developed a number of successful products, services and courses, based on bringing compassion and humanity into business.  Whether that is through working with entire companies, small teams or with individuals, Jon and his team help clients develop emotional connections with the people around them, creating happier workplaces and communities.    
We caught up with Jon, to find out more about this new course, how it can be personally and professionally transformative and how relevant it is in the context of COVID-19 recovery.
'After COVID-19 and the social isolation, this course is even more important and relevant and can help provide skills and tools to take control of your mental health and wellbeing.'
Jon Buckland - Founder of Unleashing Potential
What is wrong with our existing formula for happiness and success?

 

What were the drivers for creating the course?
"We are sold a story from an early age that if you work hard at school then you can go to a better school.  Once you get to that "better" school you then have to work hard to obtain the good GCSE results, which you need to study for post 16 courses and then onwards again to university.  So then you work hard at university so that you can secure the job to start a career where the constant craving and striving starts again. Now I just need the promotion or pay rise to be happy and so it goes on.  Without knowing it we then find ourselves saying only a few more years until retirement and then I can be happy.  Does any of this sound familiar?
"The irony though is that our brains don't work like this.  In fact the happiness formula works completely in reverse. 
"If you are happy you are more likely to be more creative, more successful and more energetic.  Dopamine, which floods into our system when you're feeling positive, has two functions.  Not only does it make us happier, it turns on all of the learning centres in our brains.  Can you imagine what it would be like if our children are happy and enjoying school and want to be there?  What do you think would be the impact on all educational outcomes if that was their mental state?  The same applies in the workplace, the happier we are at work and in our lives the more productive, the more creative and the more motivated we are."
What makes this course more relevant now than before?
"For many years we have seen survey after survey showing high levels of disengagement in the labour force with around only 20% of staff actively engaged.  This is not only a criminal waste of a person's precious time, but from a business perspective it also carries a financial cost through higher levels of absenteeism, errors and lost productivity.  Happy employees create stronger financial performance for businesses and that's reflected in the emotional connections with customers as well.  This course seeks to help us redress this imbalance
"After COVID-19 and the social isolation, this course is even more important and relevant and can help provide skills and tools to take control of your mental health and wellbeing."

Who would benefit from taking part?
"If you are human and have a pulse - then you could benefit from this course!
"This is a new course which launched with three cohorts at the start of the COVID-19 lockdown in Guernsey and it has been very well received.  Whilst originally designed for in-person delivery, we have adapted it to be delivered remotely and this has proven very effective."
What are the key takeaways for participants?

 

How can they use their learning going forward?
"The learning is very practical and participants will understand and practice the use of a number of tools and techniques which can empower them.  Building awareness of how new habits might serve them better and bring them off auto-pilot is a key outcome. The content of this course is challenging, informative and uplifting which together makes it personally and professionally transformative."
What is your favourite part of this course to deliver?
"Every session is enjoyable and a key part of this is the interaction and reflection within the group.  I am constantly amazed at how the groups open up and how participants share their experiences and support each other.  Every course is a learning experience for Chris and I as well.  It is a privilege to come and work with the participants." 
You can find out more about the Redefining Happiness & Success course by joining Jon and his colleague Chris Chamberlain for a live, online introductory session at 2pm on 4th June 2020. 
Click the link below to register for your free space:
BROUGHT TO YOU BY: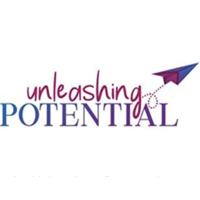 The Redefining Happiness and Success course comprises seven one hour weekly sessions and is available for both corporates and individuals attending public events. 
For more information you can download the course details here:

Or contact Unleashing Potential directly: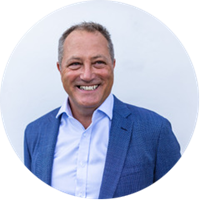 Jon Buckland, Founder of Unleashing Potential
jon@unleashingpotential.gg / 07911 760120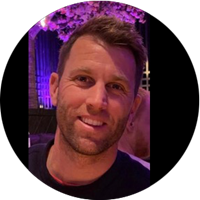 Chris Chamberlain, Coach at Unleashing Potential
chris@unleashingpotential.gg / 07781 140399