Business Accelerator Case Study: Jon, founder of Unleashing Potential
Jon's goal for his start-up was to create a consultancy business that thinks differently and is committed to Conscious Capitalism.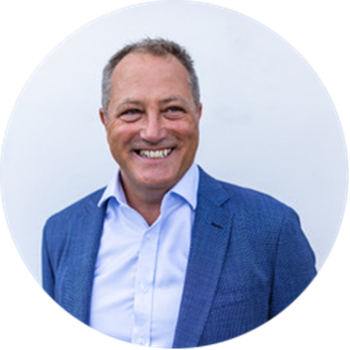 "It was a really enjoyable process having that support group to bounce ideas off."
Jon Buckland, Business Accelerator Class of 2019
Watch Jon's video testimonial to hear his experience of the Business Accelerator programme in his own words:
When Jon joined the accelerator programme his business, Unleashing Potential, was very much in the early stages.  Having developed a website for a soft launch, the business accelerator offered him the support and guidance he was looking for to propel his business forward and help him attract the right customers to work with. 
Jon said that he found that becoming a small entrepreneur just getting started could be quite lonely and isolating, especially after working in large organisations for most of his career.  However, the accelerator offered him a great opportunity to network with other people in similar positions which was really beneficial.
During the Starting Up Saturdays bootcamp, various tools and techniques are shared with the entrepreneurs to help get their ideas out of their heads and start mapping out how they can shape their business.  The tool that had the most impact for Jon was the Business Model Canvas, which not only demonstrated that you didn't need to create a lengthy written document to justify your business strategy, but that it could be iterative, changing and updating as your business evolves.  
"The business model canvas was probably one of the most useful exercises from the business accelerator programme, because the emphasis was to keep things fairly fluid so that you wouldn't spend too much time and effort into developing a formal business plan at this stage... We were able to modify and adapt it so it remained a living document rather than something that you produce once for the bank and never go back to."
Another beneficial experience for Jon was having focused time on various topics during the twilight sessions of the accelerator.  As well as gaining essential knowledge on subjects such as Intellectual Property and marketing, Jon valued the fact that you could have access to experts in these areas and discuss the subject in the context of your own business.
"The network of mentors sharing their expertise and advice to help develop ideas and knowledge - that access is invaluable."
Jon about the Business Accelerator programme
Unleashing Potential has gone from strength to strength in the last 6 months.  Jon is now running several programmes in the local business community, as well as working with schools, to create futures where individuals can flourish.  You can find out more about his latest course, Rethinking Happiness and Success here.
Inspired to take part?
Join us for the next Starting Up Saturday
Apply here