Business Accelerator Case Study: Paul, founder of Paul Chambers Photography
With stunning imagery, Paul acted on his passion and creativity to launch the photography business he had always dreamt of.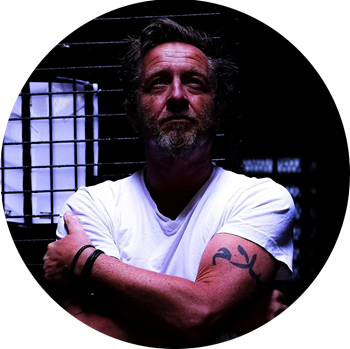 The Business Accelerator "instilled in me a belief that it was possible, that with hard work, with this innovation space and an idea, that actually I could go places with it."
Paul Chambers, Business Accelerator Class of 2019
Watch Paul's video testimonial to hear his experience of the Business Accelerator programme in his own words:
Paul Chambers applied to join the Business Accelerator programme in order to turn his hobby and passion for photography into a full-time job and professional business.  
Approaching the accelerator with an open mind, ready to learn, helped Paul to get as much out of each session as possible.  He enjoyed the relaxed atmosphere of the sessions, having fun with peers on the programme, as well as the mentor and experts that came in each week - developing a sense of camaraderie and a network of peers for support in the future.  
At the start of the programme, Paul Chambers Photography had one small contract and a couple of shoots booked in with his new business, but since completing the business accelerator he now has at least 12 contracts, a full diary of shoots and on-going commitments for the rest of the year.  Paul would say that the accelerator programme removed his fear and anxiety about starting his own business, enabling him to proactively approach potential clients and secure new business.  And the best thing? 
"I think that being surrounded by really kind, experienced and wise people mentoring that time with me was invaluable."
Paul about the Business Accelerator programme
Inspired to take part?
Join us for the next Starting Up Saturday
Apply here