Learning by Doing
Here at the Startup Hub, we love sharing people's personal experiences of how they build businesses based on their passions.  So when we caught up with
Elizabeth Hutchinson,
one of our Barclays Eagle Labs Business Accelerator alumni, we just had to tell you her story…  It's all about testing, learning and developing her business as an independent adviser and trainer for school libraries over the past 18 months.

Evolution over time
Elizabeth's business grew from her experience working as a librarian, her desire to learn and the enjoyment she gets from sharing knowledge.  The journey of her career pathway will be familiar to some - it is one of balancing work, motherhood and studying.  She chose to work as a School Library Liaison Officer for SLS Guernsey because it's term-time schedule fitted with her busy family life looking after four children.  As Elizabeth progressed her career, gaining qualifications along the way, her passion and drive to promote the importance of school libraries grew.  But it wasn't until two or three years ago that she began taking steps towards starting her own business.  Things like writing a blog, speaking publicly, managing social media accounts and running training on the role of school libraries as an essential place for learning.  All of these activities provided a great base to help Elizabeth explore her business ideas.
In 2019, Elizabeth realised that she had all of the right ingredients to start her own business - she knew her subject well, worked closely with the people who would become her customers and had the belief that she could make it work.  She signed up for Barlcays Eagle Labs Business Accelerator and never looked back.  'I was really scared to start with as I didn't know what to expect (of the Business Accelerator) but being surrounded by people who were on the same journey as me really benefitted me personally, as well as professionally.'
People connections
We asked Elizabeth to tell us about some important connections that have shaped her business.  'Over the course of my journey there have been many people who have helped me in various ways.'  On a trip to do a keynote talk about Information Literacy Framework and skills for learning, Elizabeth met a fellow speaker, John McCarthy, who said "If you can write as passionately as you can speak, you'll go far."  He encouraged her to focus on sharing her expertise which led to the success of her blog and producing articles for magazines, in turn increasing her professional profile and reputation.  
Another key figure has been mentor and friend, Darryl Toerien - 'We are like chalk and cheese, he is an academic and a researcher and I am an excited do-er, but together we challenge each other to do more. He's encouraged me to think 'why?' and critically evaluate what I do, so that relationship has been really influential.'  Elizabeth goes on to say that it is important to surround yourself with others who have complementary skills to your own to help drive your business forward.  
There have been many other positive influences in Elizabeth's business journey.  These include Gez Overstall from Barclays Eagle Labs who provided startup business mentoring sessions.  'It was great to have someone who knew the journey I was on and I could share my business progression with.  The sessions included verbalising my plans, and it was really useful to have Gez asking questions about my thought process, motivation and direction to keep me focused.  I definitely know what my purpose and role is now.'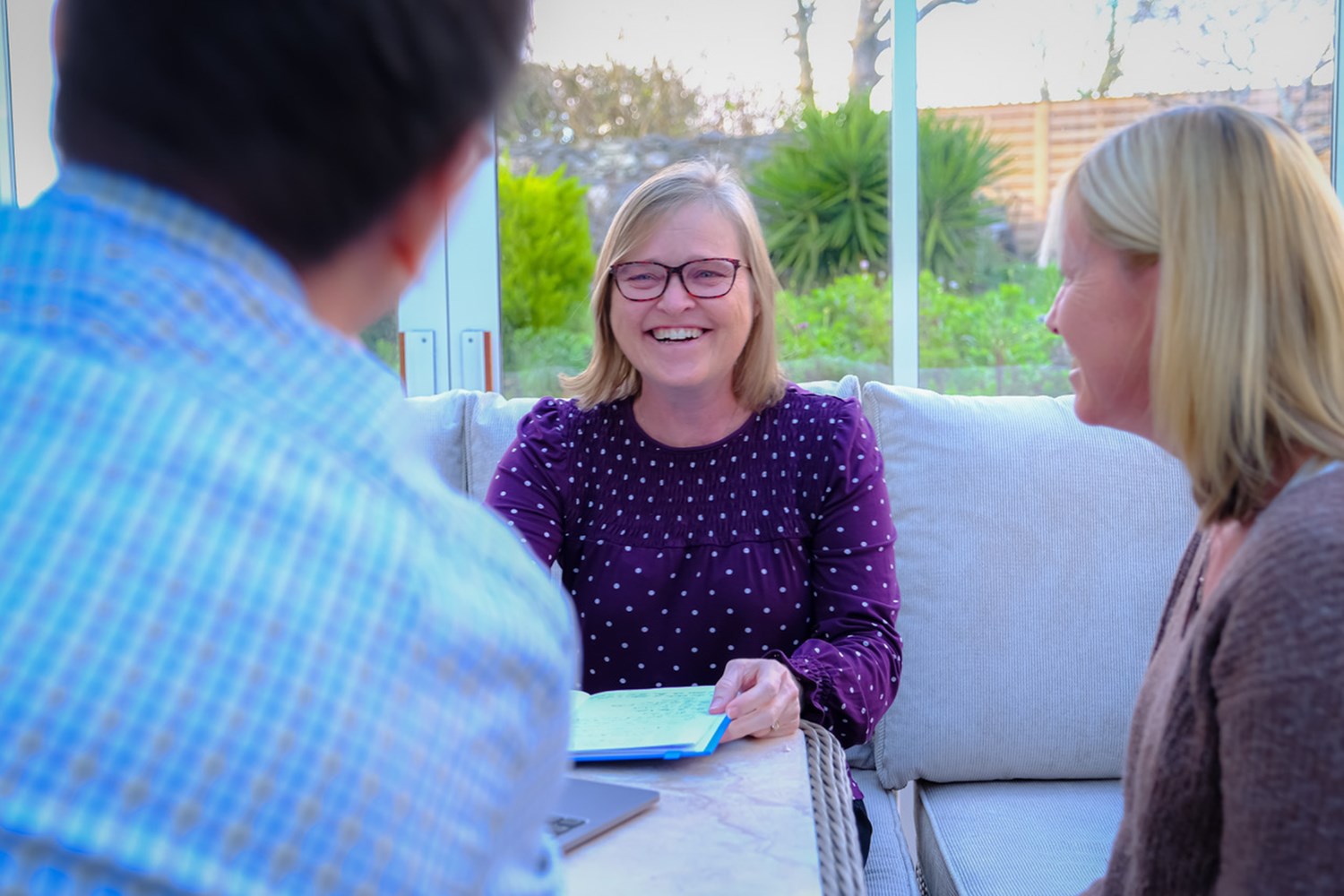 Source; Jackson Chambers Photography
Testing, learning and developing
As Elizabeth finished the Business Accelerator and continued with her business plan, Elizabeth said she was in her safe space, travelling to the UK to deliver face to face training for trusted clients.  And then the COVID lockdown happened and she knew she needed to go online.  Tapping into her bold, 'go for it' nature, Elizabeth took a new approach to seize the opportunities that the pandemic had highlighted.  She decided to announce new services to her followers on social media before she knew how she would deliver them.  This method is similar to the 'Kickstarter' campaign model, where you gauge customer interest before investing the time and money developing a new product.  For example, Elizabeth tweeted that she should run some CPD webinars and the School Library Association replied asking her to do one the following week for 150 people!  Realising the demand for her services was there, she upskilled to run her own webinars to around 40-50 people a time.  
This was great progress for her business, but Elizabeth soon realised that something was missing; 'I wasn't getting the sense of satisfaction that I got from the face to face training that I had been doing.  And that sense of satisfaction is an important motivator to running my own business.'  So in true agile practice, she pivoted her offering again to provide a series of online training workshops to small groups of librarians using breakout rooms and online collaboration tools.  'What is good is that it is repeatable content, so that is where my business model comes in.'
Source; Jackson Chambers Photography
What's next?  
After the success of moving online with the webinars and then the small group training, Elizabeth is combining her new found experience to develop more digital products.  'I've got a plan for the summer, I'm going to put together a formalised online course based on my current training sessions.  Currently, the difficulty with face-to-face training is that I have limited availability and there is only one of me.  With the online course, customers will be able to buy it and access it when it suits them.  I'm desperate to get on and create it.'  

And finally we asked Elizabeth:  If you could go back to the beginning of your startup journey and give yourself some advice, what would it be?
Elizabeth's top 5 pieces of advice:
You have to start without being able to see the finish line.

Ignore feelings Imposter syndrome - you CAN do it, you HAVE done it!

Your passion will engage others.

Don't be scared to try things, you can make some of your best decisions from mistakes.

Say YES and then work out how to do it.   
Elizabeth told us that she doesn't see herself as an entrepreneur, but at the Startup Hub entrepreneurship is all about spotting opportunities, taking risks to try out new ideas and learning from them to move forward.  So with that in mind we'd say that Elizabeth is ticking those boxes with her business as an independent adviser and trainer for school libraries.