Wellbeing Week Case Study: The Better App Company

To mark Wellbeing Week 2020 the Digital Greenhouse ran a series of Innovation Lab webinars showcasing local innovation and entrepreneurship in health and wellbeing.  You can now watch the webinars back and read our key takeaways for innovators and entrepreneurs from each talk.  Here is the third in the series:

Life made Better with Peter Grange & John Halker
This WellBeing Week Case Study focuses on The Better App Company and the story of the it's creation, as well as lessons learned on the way.  The webinar is presented by Peter Grange and John Halker, Co-Founders of The Better App Company, you can watch it back or scroll down for our key takeaways.
"This project was done with good cause in mind, purely to help other people, and it's proved to us that technology and apps can help people in desperate need."
Peter Grange
Digital Greenhouse key takeaways:
Creating an App
Navigating the world of apps has been a significant challenge for Peter and John on this personal project.  Their main driver to help people remained their motivation as they embarked on the steep learning curve of app development, launch on app stores and competition with a global market. 
They have a few top tips for those considering building an app of their own:
Consider your business model
Is it better for you to charge a one off download fee or have in-app purchases? 


For the Better app, John and Peter chose in-app purchases so that they could collect data from people using the free aspect of the app to inform them about content for the paid content.  Whilst it also allowed them to gather those all important ratings and reviews to boost the app's performance, making it visible to more people on the app stores. 


Choose your technology platform wisely


Cordova

is the most commonly used platform for building apps, however in hindsight, Peter would choose

React

, an open source alternative which suited their needs better. 


Getting ahead on the app stores
There are a few tricky elements to navigate here: 



First of all, it is Apple and Goggle, etc. who have the final say on whether or not your app is approved.  With the Better app, as they were launching in March Peter and John decided to include some COVID-19 specific content.  However, Apple decided to block any app that included specific content on the subject, meaning they had to strip that content out and it is now freely available on their website instead.  


Secondly, your app is competing on a global scale and the market is saturated, meaning that you either need to be in the right place at the right time, have an innovative edge which will help you stand out from the competition or have a huge marketing budget to drive traffic to your app.  For example, the Better app's competitors, such as Headspace and Calm spend anything between £250,000 to £1.5 million a month marketing their apps.  But ultimately, Peter says it's about understanding your customers and how you communicate with them, as well as reviewing their data and strategy frequently. 



Quality over quantity
Due to the huge weighting the app stores place on rating and reviews, John and Peter worked out what the minimum viable product would be for launch and then concentrated on developing the best quality version for launch.  They would rather take it slowly and grow gradually whilst maintaining their customer base and ranking, then push new developments through quickly and risk receiving negative reviews.  But that doesn't mean they don't have goals, these developments include: 



A therapy network with multiple contributors to content on the app.

Multiple language versions to increase accessibility.

Diversifying into other specific mental health and wellbeing areas (addiction, anxiety, depression, etc.).


A white label version for governments, businesses and organisations to use. 

Above all, when it comes to The Better App Company developments, John and Peter have never lost sight of their reason for starting this personal project:  
To help people take control of their own mental health and wellbeing and to offer them tools and resources to improve it.
The Better App Company's aim of purpose over profit.
Do you have an idea for an app?  Take a look at the Startup Hub website for advice and support, including our One-to-one Support Meetings.  
About the speakers: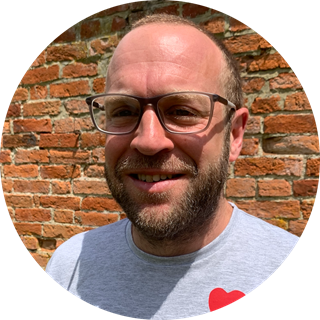 Peter Grange
Peter is a qualified marketer with over 20 years of creative and digital advertising agency experience.  Having experienced personal mental health issues in 2017, and meeting John, they joined forces to establish The Better App Company - a health tech company making apps to save and improve lives.  Peter is founder of a marketing agency called Oi.  Since 2019 Peter and John have released two apps;  The Better app and the Better Stop Suicide app, which has saved many lives and been used by tens of thousands of people.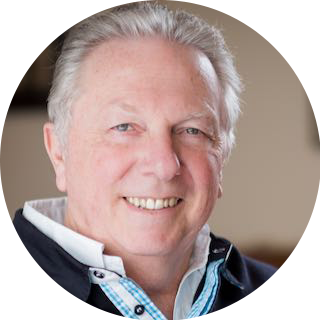 John Halker
Co-Founder of The Better App Company, but also a Consultant Psychotherapist for over three decades, John runs the Grove Clinic in St Peter Port.  He came to Guernsey in 2003 and just loved being part of this community.  He believes that world class help and support in mental and emotional health should be available to everyone that needs it, and that's his mission.
Peter and John are happy to offer advice to anyone considering building their own app.  Or if you would like to give them some feedback on their apps or get involved with the project you can email them:  
john@thebetterappcompany.com  
peter@thebetterappcompany.com 
The Better App Company website
Other Wellbeing Week Case Studies:
How can Welcome Home continue to support the community to stay well and thrive?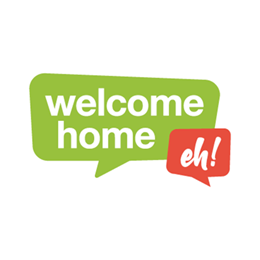 In this WellBeing Week case study we hear from Daniel White, Wellbeing Educator, Registered Nutritionist, Functional Medicine Health Coach, and most importantly for this Co-Founder of the Welcome Home project, to discuss the project's journey.
Welcome Home is an online community wellbeing hub connecting islanders with activities, events, information and resources that can support our community to stay well and thrive.  As we transition out of lockdown the project team are exploring innovative ways in which this platform can continue to support islanders health into the future.
Lockdown blues? Online news! The Decider Skills for self-help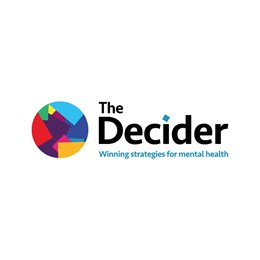 In this WellBeing Week case study we hear from Michelle Ayres & Carol Vivyan, the creators of The Decider Skills focusing on new developments of The Decider Skills during the COVID-19 lockdown.
The Decider Skills are winning strategies for mental health.  During lockdown, more people have been working from home, leading to isolation, stress, anxiety and depression.  We have developed an online self help course to complement our existing self help book and online training for professionals.