Accelerate Your Hedge Veg
Learn how to use social media channels to take your local business to the next level.

From its roots in selling extra vegetables you have grown, to selling your children's old bikes, hedge veg stalls have seen a transformation over the years.  For many, a hedge 'veg' stall can often mark the start of a business.  Ideas can grow from selling the extras in our homes and move to launching your first business. 
Starting a business can be daunting, and sometimes it is difficult to know how to take it to the next step.  Launching social media channels for your business can boost revenue and get your name out there, so they are well worth the investment. 
We are living in the digital age, much of our time is spent online.  Online shopping has seen a rise, meaning that it is an obvious option for those looking to accelerate their business growth.  During the pandemic, traditional retailers have seen a hit; in order to survive we need to adapt.  We are increasingly buying and selling online as it becomes the quicker and easier option.
'Many people spend a large portion of their time on social media, so we would recommend Facebook Shops to local retailers. It allows businesses to have all their products on a business shopping page for existing or new customers to browse and purchase.'
ESH Solutions Limited

Many smaller businesses are now using social media platforms, such as Facebook, as well as more traditional methods of reaching customers.  Businesses can easily start selling online by using Facebook Shops.  Facebook Shops is a new tool to make the online shopping experience seamless.  You can choose which products you'd like to feature, merchandise with collections and show your brand identity with customisable colours and fonts.  
Smaller businesses in particular find e-commerce sites beneficial.  Sites enable businesses to reach a larger customer base; no longer are we limited to local customers and tourists, but a small business can now strive for a global reach.  Additionally, useful tools such as messenger apps can connect to your e-commerce page, allowing for a smooth customer experience - issues and queries can be tended to in an instant.  This leads to excellent customer service and customer satisfaction.
As well as this, using online tools allows for easy data collection - Facebook Insights uses data to find out: the demographics of your customers, how products are selling and details about your customers, such as interests, hobbies and relationship status.  Using this data is a sure way to grow your 'hedge veg' business - and lead to new avenues!
Here are some tips you can use to get started!
Name Your Page
Google places emphasis on the first word in your page title, so make sure that it is relevant for your business to be matched with potential customers. Using specific keywords in your handle enables you to be easily searched, whilst also directly communicating the service and/or products that you provide.
Searchable keywords
Using words that are often searched can help bring traffic to your pages. There are online tools available which help to find the right keywords for your business. Using specific language is often more useful than general wording; for example, 'Vegetarian Recipes for Beginners' is more likely to find your specific customer base than just 'Vegetarian Recipes'. This also enables your business to be found on search engines more easily, as well on sites such as Facebook and Instagram.
Key Information
Including key information such as opening times, contact details and your business address will allow potential customers to find and contact you. 
Engaging Content
It is important to keep your content varied and interesting, by posting a variety of different posts such as videos, images, story posts and text. The majority of content should be visual, as this helps to communicate your brand story, whilst also being more captivating for viewers. You can even use posts such as polls to engage with your audience and get them involved.
Advertising
Facebook allows direct advertising to specific groups. For example, using your data insights, you can find out who is engaging the most with your content and buying your products and services. Through using this data, you can then target specific demographics of people for your adverts.
Competitions and Special Offers
By using shareable online competitions or 'giveaways', your brand is able to reach more people. Additionally, special offers that are only available online can attract customers to buy through your online sites.
Call to Action
Creating a call to action button such as 'Buy Now', 'Shop here' or 'Sign Up' allows people to seamlessly navigate the page and find the content that they are looking for.
In summary, social media is a wonderful way to grow your new business and connect with both new and old clients in an easily accessible way. You can quickly tailor your social media channels to fit your own brand - taking your hedge veg to the next level and planting the seed for growth.  
Sponsored by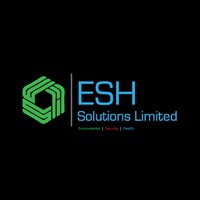 If you would like to find out more about setting up a Facebook Shop you can download ESH Solutions PDF Brochure by clicking the link below.