Barclays Eagle Labs Startup Mentoring
Individual mentoring sessions to help businesses take their first steps and grow

_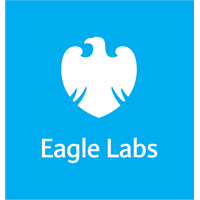 Barclays Eagle Labs Guernsey, situated at the Digital Greenhouse, launched in 2018 to help small businesses and entrepreneurs to create, innovate and grow.
We've helped a number of businesses take their first steps and grow their existing client base.  As part of our 1-2-1 mentoring sessions, Barclays Eagle Labs looks to understand the concept of each business, use strategic management tools to set key performance indicators and facilitate connection opportunities.
If you're an existing or new business looking to develop and grow click here.


Here's what previous entrepreneur mentees have said about their experiences:
"I had no expectations of outcomes when I first approached the Eagle Lab mentor, but he quickly understood my proposition and who to connect me to within Barclays and outside. Those connections have already generated positive outcomes. I had no idea of the breadth of support businesses / entrepreneurs can gain from the mentoring."


"I have been really surprised by the value of the experience for me. It has pushed me to think more seriously about what I could potentially achieve and given me a way forward with support."


"What I still don't really understand is how I get all this help and support for free."


"What worked for me was:
Being able to talk through all my ideas.
Being provided with routes to obtain information, mentoring and advice.
The feeling from discussion about the necessary discipline I need to put into place.
The feedback having made those changes.
Providing myself with deadlines as a result of our meetings."
"The Eagle Lab mentoring service has been instrumental in moving my business forward."
Eagle Lab mentee
"The mentor patiently listened, offered wise advice and has given me the confidence to drive the business forward even when it has felt like wading through treacle."


"His enthusiasm is infectious, his prompt follow-up, business acumen and directed meetings have been so helpful and I look forward to each meeting we put in the diary."


"Key things that have been very beneficial to me are:
The business model canvas which provided an insightful overall picture of the business and highlighted areas that needed more focus.
The one-one meetings.
The valuable introductions which have opened doors and allowed me to drive the business forward."

"The mentoring has been incredible and I can't recommend Eagle Labs enough."


Get in touch if you'd like to find out more.
Speak to Gez at
Barclays Eagle Labs Guernsey
Contact Us