Starting-Up Saturdays
These one-day bootcamps are designed to kick-start your new business
Ready, Set, Go!
Perfect for people who want to turn passions or interests into feasible business ideas, Starting-Up Saturdays are free one-day bootcamp sessions to help you go from Wantrepreneur to Entrepreneur.  A Starting-Up Saturday bootcamp will create a space where you can think deeply about your business without interruption. Through a combination of presentations, activities and exercises, it will teach you some of the skills you need to get your business started.  Providing you with access to experts and the opportunity to connect with fellow participants, building a network to help you on your start-up journey.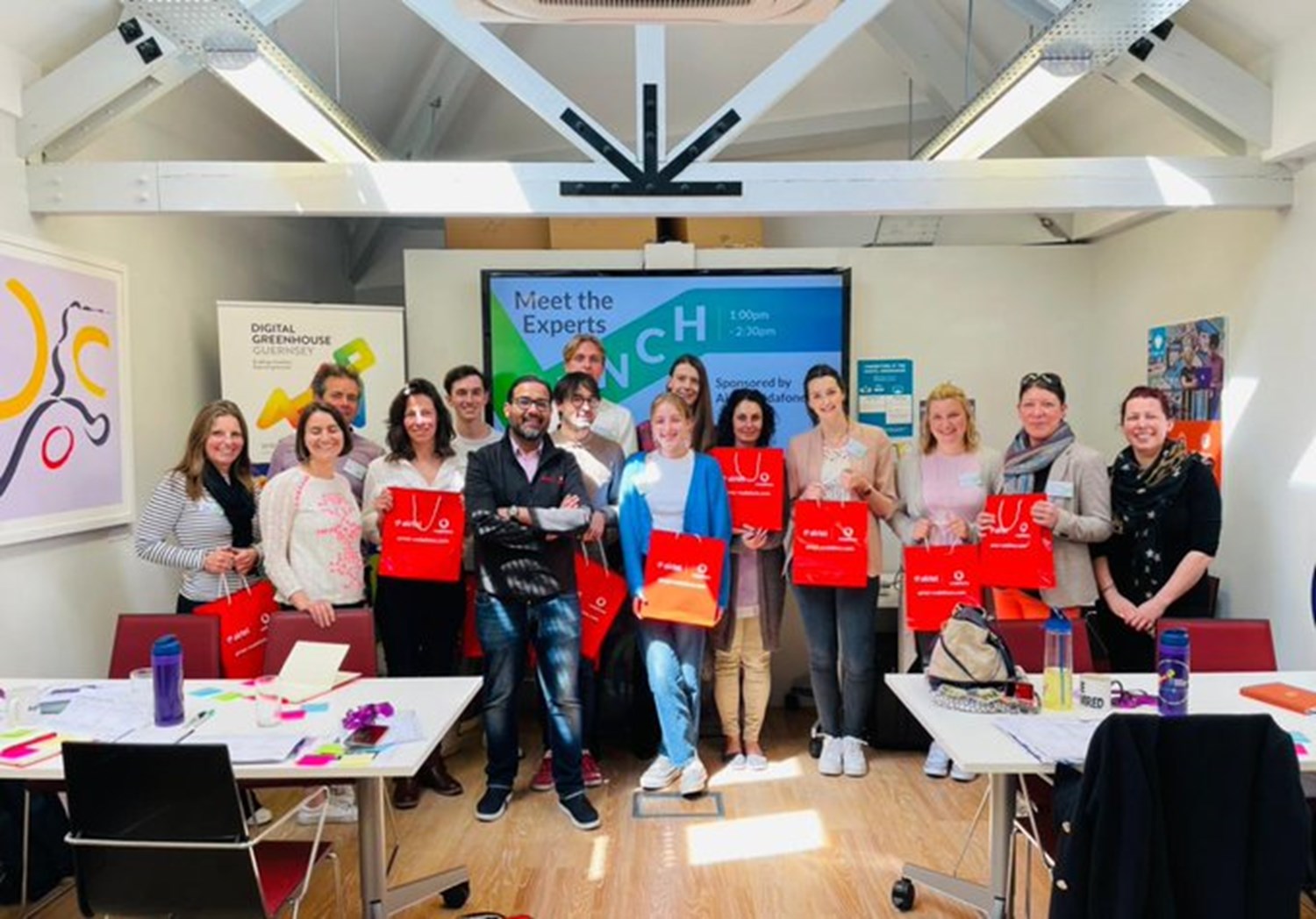 April 2021 Participants
Why apply for a Starting-Up Saturday bootcamp?
Join other early-stage entrepreneurs in shaping & honing your  business idea

Define your vision and mission for success!

Get support on how to identify your customers

Develop your business plan and next steps

Receive advice from industry experts at our new 'Meet the Experts' lunch sponsored by Airtel-Vodafone
Meet the Experts Lunch sponsored by Airtel-Vodafone
New for April 2021: 
During the Meet the Experts lunch break participants can sit down and have one-to-one conversations with industry experts essential to starting their businesses. This gives these new businesses the opportunity to ask questions specific to their individual context and include these needs in their business strategy from the very beginning. The industry experts include:
Airtel-Vodafone -

Mobile Telecommunications and Internet of Things

Crowd Media - Strategic Communications including Advertising and Branding
Islands - Insurance Specialists
Barclays - Finances, Cashflow and Banking Experts
BDO - Accounting Specialists
Ashish Petwal from Airtel-Vodafone, expert in Mobile Telecommunications and Internet of Things says:
'Covid 19 has accelerated the pace of digitisation, changed the way businesses communicate with their customers and further highlighted the reliance on mobile working. We're delighted to support this Digital Greenhouse initiative and during the session start-ups can benefit from mobility health checks and advise on how Internet of Things technology can be used to drive business efficiency and insight.'

Here's what previous participants are saying:
"Starting Up Saturday was really beneficial as it helped me see my business goals and the route of how to make it my reality."
"The most beneficial part of Starting Up Saturday was networking with others and ideas about how to grow the business."


April's Starting Up Saturday had a NPS of 91.
81% of attendees rated their experience of the bootcamp as excellent.
100% of attendees were likely or very likely to recommend Starting Up Saturdays to others who are looking to start a new business.
Our next Starting Up Saturday will be on 3rd July 2021.
To register your interest please complete the form below.
The bootcamp runs from 09:45 - 17:00 and you must be able to attend the full day of the programme to qualify for a place.